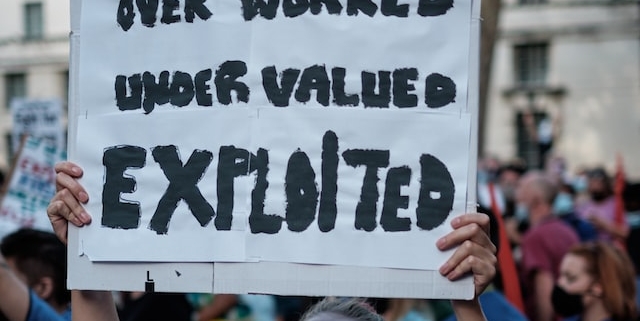 SSG Featured in New Book: Cooperatives at Work
It's hard to stay hopeful in a world where the doomsday clock continues to tick ever closer to the annihilation point (!). Yet, as revolutionary cooperators from the DisCo (distributed cooperative) movement have aptly observed: "crisis is a killer, but also a muse."* 
For the past four years, I have had countless opportunities to see how communities have been inspired to action through a collaborative book project entitled Cooperatives at Work.  Published on January 25, this is the book that I always wanted to read but didn't yet exist. I had the pleasure of writing this book cooperatively (hah!) with five co-authors, whose work spanned the globe from the Basque region in Spain, to Argentina, to Japan, and the US. How each author came to cooperativism differs, yet we shared a common vision for writing a book that illuminated the potential of worker-cooperatives and other solidarity-based organizations as vehicles for social, cultural, political, economic, and ecological change. 
We sought to figure out if cooperativists themselves saw their organizations that way. To answer this, we knew the book had to reflect their actual practices and concerns, and chose to focus our research on interviews with those who are on-the-ground, doing the work. We also knew that it was important to draw on sources and experiences outside North America and Europe. We conducted over 60 interviews with people working in Kenya, Rwanda, India, Venezuela, Mexico, Argentina, Australia, New Zealand, Finland, Spain, Japan, Korea, and more, as well as in Canada, the US, and the UK.  
It was also important for us that the book take Naomi Klein's argument that the climate emergency "changes everything" seriously. Though we found many examples of cooperatives that provided alternatives to fossil fuel based and extractive business practices, SSG stood out as one of few examples that centers the environment as a guiding principle for operations. It was expected that SSG would be committed to addressing greenhouse gas emissions. However, the care the organization takes to break the cycle of social dynamics that disenfranchise and sideline marginalized communities demonstrated to us that SSG was leading the transformation to a more just and equitable world.  
We were also inspired by Unicorn Grocery, based in Manchester, UK, whose commitment to food sovereignty influences everything from their procurement strategy and building design, to their decision-making structure, and how they allocate their surplus revenue. Cecosesola in Venezuela blew us away with their commitment to dialogue and a counterintuitive approach to decision-making that leads to a working culture that deeply humanizes each member. Not to mention Guerilla Translation and the DisCo movement, who are working to translate (snuck in another one) theory into practice through their revisioning of the cooperative principles. 
Those of you who have spent any time with me  have already put up with hours of cooperative evangelizing, and I hope this book will be a more articulate but no less passionate encapsulation of a vision for a cooperative future.
For those of you looking to purchase Cooperatives at Work (£20 / $28), you can order it from your local and/or cooperative owned bookstore, or bookshop.org. 
*From DisCo Manifesto, written by Guerilla Translation Cooperative, one of more the more than sixty organizations interviewed in the research for this book. 
_
Emi Do is the not-so-new Marketing and Communications Specialist at SSG. When she is not standing on her soapbox evangelizing about co-ops, she is authoring SSG's newswires and penning blog posts. You might also find her scampering through the mountains or elbows deep in soil in her garden.   
https://www.ssg.coop/wp-content/uploads/2023/01/ehimetalor-akhere-unuabona-E77RYPFWyBA-unsplash-e1675309022416.jpg
296
640
Emi Do
https://www.ssg.coop/wp-content/uploads/2015/01/ssg_logo-e1677266550975.png
Emi Do
2023-01-31 16:03:23
2023-02-02 15:03:10
SSG Featured in New Book: Cooperatives at Work