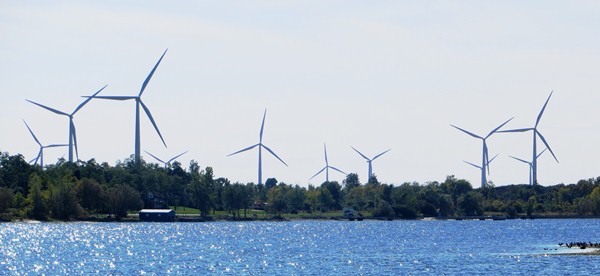 In conversations with new recruits, with potential clients, partners, press, we are often met with confused faces puzzled by our inability to limit SSG and our potential to one area of work, one sector, one job. In a description for UBC from a couple of years ago, Director Yuill Herbert charts our trajectory, why and how we do the work we do, why we compete on the threshold of constant change and innovation. All the while keeping our feet firmly on the ground in being held to account not only by our cooperative members but by the grassroots; the communities we work closely with and for. Meaningful change is nothing without their participation and education around the decisions that ultimately matter to them.
"Our task is to look at the world and see it whole",  EF Schumacher
"SSG was founded in 2001 on the basis that meaningful solutions to critical societal issues needed to overcome the silos and stovepipes that characterise scientific study, design professions and design practice- and we have applied the idea of whole systems to the areas in which we work- building, planning, strategy, research and policy. Our portfolio spans energy planning, water planning, green building, urban design, waste analysis, climate change mitigation and beyond to health planning, adaptation and transportation modelling. Our dedication to this approach is such that we have embedded collaboration in our organisational structure, incorporating as a workers co-operative.
We played an instrumental role in the development of LEED in Canada, with our members working on the first LEED project in Canada, the first LEED Platinum mixed-use project and the first LEED Platinum convention centre. We have also sought to revolutionise the process of design, focusing on integrated design facilitation as an approach to cut through cost barriers with solutions that achieve significant sustainability outcomes. Going beyond LEED, we have acted on the sustainability consultant on major developments that have sought, like UBC, to embed a whole systems approach into their natural and developed infrastructure including Loreto Bay (Mexico), Dockside Green (Victoria), Sonoma Mountain (California) and Meadowbrook (Montreal). In these projects we have undertaken tasks from lifecycle analysis of washing machines to leading multi-day design charettes. Our educational efforts are such that we were the primary technical consultant for multiple seasons on a reality television show on Discovery Channel.
In planning, we have cost effective and open source modelling into land-use and neighbourhood planning, revolutionising land-use plans across Canada. These models include GHGProof (climate change mitigation), and HealthProof (health impacts of the built environment). ClimateProof (climate risk management for the built environment) is currently in progress. We have recently been awarded a major contract from the International Energy Agency in an international competition to develop Plan4DE, a district energy model. We are working on new software that will revolutionise transportation engineering. These technical approaches are coupled with a deep dedication to community engagement that open source online engagement tools as well as innovative in-person strategies- we seek to enable communities to contribute their ideas and thoughts anywhere and anytime.
In our work on strategy, we have transformed the approach to sustainability in higher education. First we pioneered environmental audits of universities and then broadened this focus to sustainability assessments, a detailed framework to evaluate the social, ecological and economic dimensions of a university's governance, operations and curriculum. This approach has been used on more than 30 campuses and we have worked with McGill, Concordia, and Western to develop their overall sustainability strategies. When we began in this field, there was just one sustainability manager at a university in Canada (UBC!), now it is a required position.
With satellite offices in New York and London, we are tapped into international trends and best practices. In research piece for the Government of BC called Transformational Change, we analysed communities in Europe that have achieved deep GHG emissions reductions of 50% or more, identifying the key elements of their strategy. In another technical analysis for the BC Government, we developed archetypes of waste to energy technologies and assessed each one against a sustainability framework. We actively participate in the international climate change negotiations and will be attending the upcoming meetings in Lima (2014) and Paris (2015), highlighting the work of universities and communities in meaningfully addressing climate change.
Research is also critical to our work in order that we remain at the forefront of the fields in which we participate. We are currently research partners on major SSHRC-funded projects on Sustainability and Education Policy Network, which analyses sustainability policy in higher education, Meeting the Climate Change Challenge (with UBC and others) which is analyzing community response to climate change in British Columbia. We have recently established an Office of Research led by Dr. Ann Dale, a leading thinker on sustainability and will publish our first book this fall on community vitality, which is an analysis of the built environment including dimensions such as green space, dead space, health, children, elderly, accessibility and others.
In each project, we take considerable care to bring on leaders in their field who are particularly open to collaboration and thinking outside of the box. Over time we have identified key people who fit this bill, and whose motivation extends well beyond the confines of a 'normal job', who like UBC, are agents of change in their chosen field and beyond. We collaborate with these firms on an ongoing basis."
https://www.ssg.coop/wp-content/uploads/2015/03/Kingston-Writers-Wind-sm.jpg
276
600
Jeremy Murphy
https://www.ssg.coop/wp-content/uploads/2015/01/ssg_logo-e1677266550975.png
Jeremy Murphy
2016-03-08 10:55:46
2016-03-14 18:18:26
What is SSG?