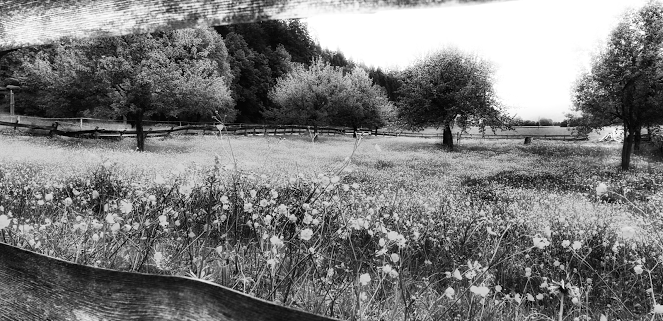 Vote For Your Climate Future 2050
In the July 2015 Big City Mayors' Caucus hosted by the Federation of Canadian Municipalities, mayors from 21 of Canada's largest cities met to discuss the role that Canadian municipalities must play in climate action coming out of the upcoming COP21 UN Climate Conference in Paris.
The mayors agreed that municipalities across the country need to seize a leadership role and commit to binding targets to reduce greenhouse gas emissions. Edmonton Mayor Don Iveson noted, "big cities have taken a leadership role by implementing practical environmental initiatives. . . .We need other governments around the world to make similar commitments towards increasing energy efficiency, reducing reliance on non-renewable energy, and thereby reducing our greenhouse gas footprint." Iveson's statement calls for change in how cities operate and how people live, however, this begs the question,
What kind of change is necessary?
On October 30th, 10:00am-12:00pm PST or 1:00pm-3:00pm EST, a diverse group of scholars from the Sustainable Canada Dialogues will discuss what, how wide and how deep do we need to go to successfully mitigate and adapt to climate change. The panelists for this upcoming conversation include:
Professor Ann Dale, Moderator, School of Environment & Sustainability, Royal Roads University
Professor Catherine Potvin, Department of Biology, McGill University, Trottier Fellow from the Trottier Institute for Science and Public Policy Director, Panama Field Study Semester
Dr. Normand Mousseau, Department of Physics, Université de Montréal
Dr. Catherine Morency, Department of Civil, Geological and Mining Engineering, École Polytechnique de Montréal
Dr. Meg Holden, Urban Studies and Geography, Simon Fraser University
Dr. Sarah Otto, Department of Zoology, University of British Columbia
Dr. Anthony Perl, Department of Political Science, Simon Fraser University
Dr. Aerin Jacob, Postdoctoral Fellow, Department of Geography, University of Victoria
Click here to join the conversation and download The Solutions Agenda today
We believe today more than ever we need bold leadership. Our guess is that the real leadership needs to come from Canadians from communities everywhere. Dig in, take responsibility, and demand action from your elected officials.
(adapted from Synder)
https://www.ssg.coop/wp-content/uploads/2015/03/bw.png
497
663
Jeremy Murphy
https://www.ssg.coop/wp-content/uploads/2015/01/ssg_logo-e1677266550975.png
Jeremy Murphy
2015-10-21 08:13:40
2016-01-13 10:46:53
Vote For Your Climate Future 2050