Sustainability Solutions Group NEWSWIRE May 2015
A monthly newsletter on news and inspiration at the nexus of sustainability
To subscribe, please follow this link
[Recently completed]
North Cowichan Watershed Atlas
We have been working with Bonsall Creek, North Cowichan on their vision for how they see water use, including ground and surface water, in the watershed. Seasonal water shortages or surpluses were addressed with their approach to water-related decision-making. We were excited by the broad spectrum of community interest in the makeup of the consulting team, from members of First Nation communities, farmers, residents, professional consultants, and staff members of the Council. This atlas helps visualise clearly how the watershed would look keeping business as usual, and what it would look like with sustainable management in place, and how each plan could affect the longevity of the watershed over time.
Green Building tour with Jeremy Murphy
Another podcast by our favourite DJ, Jeremy Murphy, who this month guides us through the 111 Princess Street project,  a residential development located in Vancouver, BC by Portland Hotel Society (PHS) Community Services Society. It provides supportive housing for inner city neighbourhoods with programs, support and housing to help stabilize their lives. Listen here.
Yuill Herbert presents to the All-Party Co-operative Caucus
Yuill was delighted to be asked by the Canadian Workers Cooperative Federation to present at the Co-operatives Caucus of Members of Parliament in Ottawa. The All-Party Caucus on Co-operatives held its eighth meeting on Wednesday, April 22nd, 2015, under the theme "Innovative co-ops in green technologies and climate change adaptation." Yuill identified the lack of a national price on carbon as a key barrier to the growth of innovative businesses in Canada.
[We're working on…]
IEA releases an update on our project to grow district heating, cooling and CHP
Plan 4DE is part of an ambitious international research project that brings countries together to innovate around heating, cooling and combined heat and power (CHP) to grow these technologies. The IEA have issued this update on the wider project (including our own part), and it is fascinating to see the context we are working in, the sweet spot of reducing greenhouse gases and increased energy security. We have now completed a scenario planning review providing some insight into the strengths and weaknesses of the scenarios. The model is in its draft phase and we are thrilled by how comprehensive and sophisticated it is. Next steps include compiling assumptions and data for Canada and the US, and beginning to design the interface for the model. On the dissemination side, we are planning a workshop at IDEA's conference in Boston later in the year, and a webinar on land-use and district energy based on the literature review. We will keep you updated on both these events.
[Of interest]
We come across progressive, inspiring projects and cooperatives in our networks. We stumbled across this architecture firm in Berlin, and admired their tenacity and longevity.
Coop Himmelblau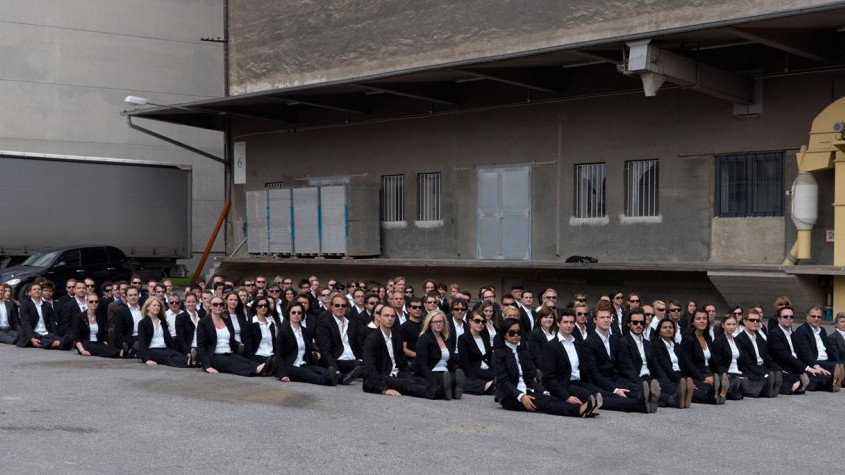 This week, an international architect cooperative captured our attention, with their tenacity, business model and humour.
"We want architecture that has more to offer. Architecture that bleeds, exhausts, that turns and even breaks, as far as I am concerned. Architecture that glows, that stabs, that tears and rips when stretched. Architecture must be precipitous, fiery, smooth, hard, angular, brutal, round, tender, colourful, obscene, randy, dreamy, en-nearing, distancing, wet, dry and heart-stopping. Dead or alive. If it is cold, then cold as a block of ice. If it is hot, then as hot as a tongue of flame. Architecture must burn!"
All we can say is wow!
[Events]
Pathway to Paris: Earth Month
You can still watch and listen to a recent concert for Earth Month organized by Rebecca Foon and Jesse Paris Smith, as part of Pathway to Paris. Host David Garland welcomed poet Anne Waldman; singer-songwriter and poet Patti Smith; executive director of 350.org May Boeve; composer Jesse Paris Smith and our own cellist Rebecca Foon.
Renewable Cities 13-15th May, Vancouver
Our Vancouver office will be attending this exciting conference happening in Vancouver next week. We look forward to seeing some of you there, do drop us a line to say hi and meet up.
https://www.ssg.coop/wp-content/uploads/2015/05/Screen-Shot-2015-05-08-at-14.41.39.png
229
794
Jeremy Murphy
https://www.ssg.coop/wp-content/uploads/2015/01/ssg_logo-e1677266550975.png
Jeremy Murphy
2015-05-08 09:40:39
2015-05-15 07:33:20
SSG Newswire May 2015