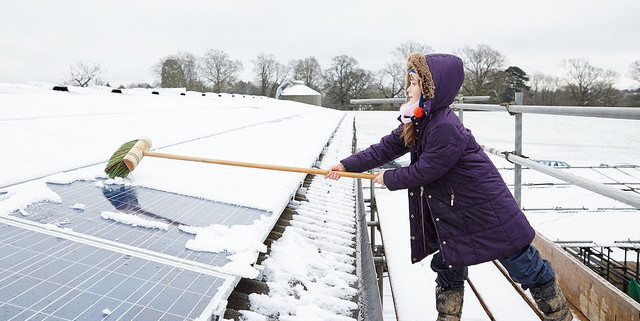 Our monthly newsletter on news and inspiration at the nexus of sustainability
[Recently completed]
FCM Guidebook for Brownfield Strategies makes top 5 resource for municipalities
The Brownfields Strategy Guidebook has been selected by the Federation of Canadian Municipalities as one of their top five resources for municipalities in 2016. The guidebook is to inspire municipalities with plans to revive abandoned and contaminated spaces in their communities, with sustainability at it's heart. These resources are designed to help municipalities learn and share from one another. Read more here.
Can you plan for good healthy communities?
SSG assembled a set of land use scenarios and their potential health outcomes as part of the District of Squamish's Learning Lab – Exploring Health Tools for OCP Review Project. The purpose was to explore the potential impacts of different land use decisions on community health in the District using SSG's new ModelHealth tool.
ModelHealth is an excel-based model, which utilizes land use archetypes to allow users to model current and alternative community land use scenarios without needing to collect and input GIS data. Outcomes are generated by the tool that have health implications, which include basic predictions on the types of travel people are engaging in, numbers of people exercising by travel on a daily basis, quantities of air pollution produced, and predicted mental health in accordance with access to nature. Watch this space for our ModelHealth (working title) site.
[We're working on…]
An open source emissions and energy model
It would be hard to miss us shouting from the rooftops from Paris to Bristol to Vancouver about the launch of CityInSight. After an informative and well attended seminar in Paris as part of COP21, we have been running a series of webinars with our modelling partner, WhatIf Technologies. The audience have been keen to explore the possibilities of this sophisticated modelilng, and we look forward to working with cities and partners to help determine the best plans and actions to take on the path towards sustainable, low carbon communities.
Do visit our CityInSight website to follow the developments and to watch our webinars, including live feeds of the model in action. You are welcome to join in the discussion too by emailing us with your questions.
Low carbon solutions for district energy
For over a year, SSG have been working with an excellent international team to research and deliver a district energy model for low carbon communities. To help the IEA and Natural Resources Canada, the model has since been embraced as one of the District Energy Initiatives by UNEP. At COP21, we were also invited to participate on a panel with speakers from Helsinki (heating and cooling district energy), the private sector (Danfoss and Johnson controls), United Nations Environment Program, UAE and the Global Environment Facility, a funding mechanism. SSG highlighted the importance of land-use policy in avoiding carbon lock-in where the buildings sector alone is responsible for one third of global CO2 emissions and the share of this sector's emissions is growing rapidly.
The model is due to be launched in 2017 and you can trace our developments and insights here on our site and webinars
Co-working on Salt Spring Island
SSG partnered with friends Scott Hughes (Capacity Build Consulting) and Michel Labrie (Local Practice Architecture + Design Ltd.) to perform a feasibility and design study for a co-working space for government agencies and not-for-profit organisations on Salt Spring Island. This project was a return to form for the trio, as they each played major roles in the development of Vancouver's successful social impact co-working space, HiVE: Jeremy (SSG) as co-founder, Scott performed the feasibility study and Michel as architect for the space.
The Salt Spring Island project explored two potential sites for the 16,000 square foot space, weighing the costing of different building forms and features, site costs and layouts, development timing and tenant considerations. The need and interest for a creative, flexible co-working space on Salt Spring is great as three levels of government and a myriad of not-for-profits have outgrown current office capacity. This timely project will help the involved organisations determine the building options that best suit their needs.
Energy Plan for City of Markham, Ontario
SSG is working on a city-wide Municipal Energy Plan for the City of Markham, which is pursuing an objective of achieving net zero energy and emissions by 2050. Currently at the early stages of the project, we are in the process of collecting important baseline data and information. SSG's will be integrating innovative public engagement with sophisticated modelling, through use of our newly developed CityInSight model, to develop a robust energy and emissions strategy for this high-ambition project. We are also assisting the City in developing Terms of Reference for Secondary Plans, which outline low carbon planning and design strategies to achieve energy and emissions targets that ultimately support the net zero objective city wide.
[News]
A carbon budget for Canada
Friends, academics from Simon Fraser University and legal practitioners at West Coast Environmental Law offer their recommendations for a carbon budget and provide some sound analysis. Read more here
Wrap up of Paris
Kevin Anderson discuses the enormous assumption the ambitious agreement is resting on; another counteracts this pessimism with looking at what did get into the agreement, despite it not being legally binding. You can read our digest here.
Which climate scientific paper has had the most impact?
Carbon Brief compiled and sought input on the most influential and cited papers. The top paper, with 3,305 citations, was published by Nature, "A globally coherent fingerprint of climate change impacts across natural systems", by Prof Camille Parmesan and Prof Gary Yohe. Published in 2003, the paper assessed the global impact of climate change on more than 1,700 biological species, from birds and butterflies to trees and alpine herbs. Parmesan and Yohe found that 279 species are already being affected by climate change, and 74-91% of these changes agree with what is expected from projections.
The paper that has had the most impact of all time, is a seminal paper by Syukuro Manabe and Richard T Wetherald published in the Journal of the Atmospheric Sciences in 1967. This paper opened up the study of atmospheric temperature as well as surface temperature in climate science by looking at heat convection. Now clear on the causes of global warming, they looked at the cooling patterns when water evaporates and when heat is transferred from the surface of the Earth into the atmosphere.
[SSG Webinars]
MARCH
————————————————————
CityInSight webinar: 'An integrated modelling approach: launching a new GHG model' 2nd March 13:00 EDT
Yuill Herbert and Marcus Williams from whatIf technologies, our modelling partner for CityInSight, will guide you through the design and application of this cutting edge model using current pilot projects as studies of its use so far with lively discussion from the attendees. Register here
CityInSight webinar: 'An integrated modelling approach: launching a new GHG model' 15th March 13:00 EDT
This is another opportunity to participate and hear an update from the CityInSight team. Register here
Associate Webinar: 'Key financial tools in sustainable community development and how to use them.' 18th March 13:00 EDT
How do you convince your Chief Financial Officer or the City Council that your triple bottom line proposal will benefit the environment, society and the economy? Associate Mark Pezarro will tell us how! Register here
https://www.ssg.coop/wp-content/uploads/2016/03/15811610084_a9fae66c14_z.jpg
456
640
Jeremy Murphy
https://www.ssg.coop/wp-content/uploads/2015/01/ssg_logo-e1677266550975.png
Jeremy Murphy
2016-03-03 07:41:08
2016-03-05 10:04:34
SSG February Newswire