Webinar: How to Advance Climate Action With Federal Funding
The Inflation Reduction Act will provide billions of dollars to advance climate action, including at the local level. The EPA, through the new Climate Pollution Reduction Grants (CPRG) program, is providing $250 million non-competitive planning grants to states and large metropolitan areas to create, update, and expand climate action plans. What is a climate action plan? How can you best use these grants to get ready for federal funding and reap economic and social benefits for your community?
Join us on April 25 for a webinar, where Yuill Herbert, Principal and co-founder of SSG, and Kate Johnson, Head of US Federal Affairs at C40 Cities, will provide guidance on applying for the grants. We will also explain how to design an effective climate action plan to make you competitive for a slice of the $4.6-billion set aside for implementing climate actions through the CPRG program and the many other federal programs funded by the Inflation Reduction Act. 
Details
April 25 2023, 3:00-4:00pm ET
Cost: Free
Register here
Speakers:
Panelist: Kate Johnson, Head of US Federal Affairs, C40 Cities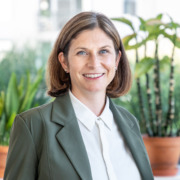 As Head of US Federal Affairs at C40 Cities, Kate works with C40 member cities and partners to advance US federal policy that supports cities in achieving their climate goals and C40's overall engagement with partners in Washington DC. 
Prior to joining C40, Kate served for eight years at the Washington D.C. Department of Energy and Environment where she led an interdisciplinary team charged with achieving D.C.s goal to be carbon neutral and climate resilient.
Prior to her government service, Kate held a variety of roles advocating for local and national climate policy at the American Council for an Energy-Efficient Economy, Sierra Club and Environment America. 
Panelist: Yuill Herbert, Principal and Co-Founder, SSG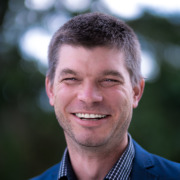 Yuill has been working in the field of climate change mitigation and adaptation for nearly twenty years. He has led over 50 community and corporate climate action plans across North America and has leading expertise on climate change mitigation and adaptation, urban planning, and systems modeling that incorporate energy, GHG emissions and co-benefits.
Yuill is an active participant in United Nations Framework Convention on Climate Change processes, has led model development for the International Energy Agency, and was a fellow of Project Drawdown, an ambitious initiative to model 100 global solutions to climate change.

Panelist: Carol Fraser, US Business Development Lead, SSG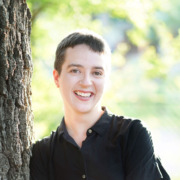 Carol Fraser (they/them) is an urban planner and sustainable design specialist with over a decade of experience in equitable community economic development, community organizing and stakeholder facilitation, the circular economy, and local food systems. At SSG, Carol leads US business development and works as an analyst on climate action planning projects for municipalities and regional governments, including the Washington State Utilities and Transportation Commission, the Oregon Global Warming Commission, the City of Tigard, OR, and the City of Bellingham, WA. Prior to joining SSG, Carol designed and implemented programs to support sustainable and equitable food systems at the City of Austin. Carol is passionate about cooperative development and is currently Board President of the Austin Cooperative Business Association.
Panelist: Amanda Cramer, City Planner, City of Lakewood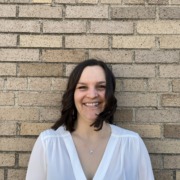 Amanda Cramer is a City Planner for the City of Lakewood with over 8 years of service in local government and community development organizations. Her priorities with the City of Lakewood include public art, climate action work, storefront renovation/repair programs, among other projects. Amanda earned a Bachelors of Urban Planning from the University of Cincinnati's Design, Art, Architecture and Planning College (DAAP), with a Certificate in Historic Preservation. Amanda attained the American Institute of Certified Planners status from the American Planning Association in 2020. Amanda lives in Lakewood, Ohio with her partner Kevin, daughters Lyla and Violet, and dog Rylee.
Moderator: Alia Dharssi, Marketing and Communications Director, SSG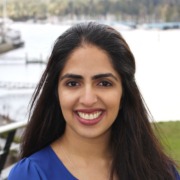 Alia wears many hats at SSG, working on marketing and business development, as well as consulting on projects for different levels of government across North America. She has experience analyzing social, political, and environmental challenges worldwide as a journalist and researcher. She has co-authored best practice guides for municipalities on greenhouse gas reduction and building a circular economy. Alia's writing on sustainability, global development, human rights, and immigration has appeared in publications ranging from The New York Times to the National Post.




Resources
SSG offers a host of services to support local governments with climate action planning with federal government. Learn more here.
C40 Cities and SSG have produced the following guides to support local governments with climate action.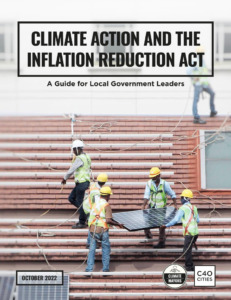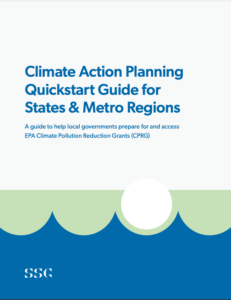 https://www.ssg.coop/wp-content/uploads/2023/04/IRA-webinar-banner-05-scaled.jpg
1075
2560
SSG
https://www.ssg.coop/wp-content/uploads/2015/01/ssg_logo-e1677266550975.png
SSG
2023-04-13 19:28:52
2023-07-20 13:28:46
Webinar: How to Advance Climate Action With Federal Funding