Cooperatives are Key to Climate Action
You may have noticed that we sign off every SSG Newswire with "'cooperatively yours"– but what does that mean and why?
It's a nod to how we've structured ourselves as a worker cooperative–owned and operated by our worker members—and how critical co-ops are to climate action. As organizations owned by the people they benefit, the cooperative model enables individuals to achieve together what they cannot on their own. By providing an alternative to extractive or exploitative practices of profit and growth focused business models, cooperatives provide an off-ramp to a sustainable economy.  
By people, for people
SSG elected to incorporate as a worker cooperative because of the alignment between the corporate structure and our mission to advance sustainability. Our purpose is not to generate profits but rather to provide meaningful work to our members, and this mandate shapes the way in which we do business, reflecting the social, economic and ecological dimensions of sustainability. The emphasis on meaningful work and the choice of organizational model reflects our broader mission to address climate change and sustainability in everything we do.
What successful cooperatives and climate initiatives have in common comes down to how closely aligned they are with the needs and capacities of the people they most directly impact.  Initiatives that take place at the community, town, city, and regional level, even if not coordinated or controlled by an overarching organization, scale up to make large impacts. Co-ops, as democratically run organizations, can design appropriate and achievable steps that are sustainable for their members, even if they would not be attractive for traditional profit-driven investors.  
A good example is the People Power Solar Cooperative in California, who make co-owning a solar project possible for individuals who don't have capital or land. In 2019, the co-op constructed a residential-sized solar energy project that sells the power generated to residents in the area and then pays dividends to the member-owners. In Canada, Vancouver Renewable Energy Cooperative (VREC) responded to a similar need by launching a community owned solar investment program–SolShare. Similar to People Power Solar Cooperative, individuals who don't own their own homes are able to still invest in community based solar projects and receive dividends from the energy generated.  
Although SSG is a distributed worker cooperative with members across Canada, the US and Chile, most worker cooperatives are much more tied to a specific place, and are attuned to the specific needs of the communities within which they reside. In Vancouver, BC, Shift Delivery is a worker-cooperative that provides e-cargo bicycle delivery as an alternative to idling delivery trucks. Outside of Boston, Massachusetts, CERO (Cooperative Energy, Recycling, and Organics) recognized an opportunity to divert organics from the landfill by transporting corporate organic waste to nearby farms to compost. This reduces emissions from off-gassing in landfills while also providing farms with opportunities for soil fertility.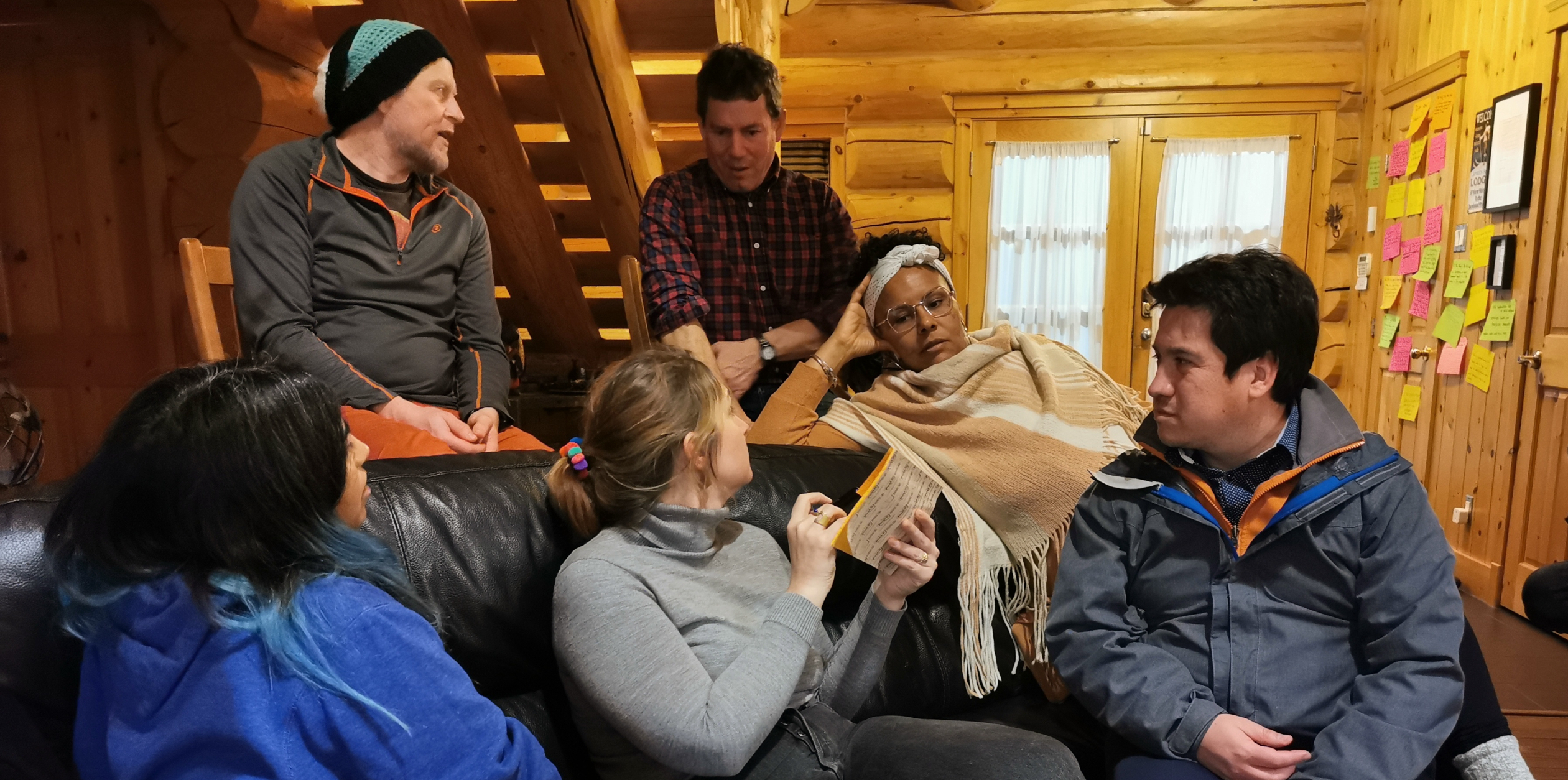 Valuing well-being
Perhaps most central to worker cooperatives is that they are able to place the well-being of their worker-owners at the heart of operational decisions. When decision-makers of organizations are incentivized to place profits or productivity above all other priorities, it is hard to not exploit natural resources or human labour. Empowering workers to participate in operational decision-making means that factors such as daily working conditions, impacts on the environment and surrounding communities, and the overall well-being of the worker-members are taken into consideration. 
At SSG, prioritizing worker well-being has meant providing comprehensive employee benefit packages, maintaining a pay ratio of 1.3:1 between highest and lowest paid employees, and flexible working hours. Worker-members are also encouraged to be involved with, and volunteer for, causes they are passionate about. Organizationally, SSG contributes pro-bono work towards advancing sustainability research and contributing to environmental advocacy efforts—amplifying the contributions of individual member efforts.  
Cooperatives provide opportunities to develop place-based and innovative alternatives to growth driven enterprises while also enabling collectively managed and fair workplaces. In this way, they can be critical to the social and economic transformations necessary to address the climate crisis. For these reasons and more, we continue to be co-operatively yours.  
—
To read more about co-ops and climate change, check out a Cooperative Solution to Climate Change, a report we wrote for the International Cooperative Alliance and Melissa Scanlan's Prosperity in the fossil free economy: Cooperatives and the design of sustainable businesses.  
https://www.ssg.coop/wp-content/uploads/2022/12/IMG_20221019_120109-scaled-e1671503584971.jpg
1184
2560
Carol Fraser
https://www.ssg.coop/wp-content/uploads/2015/01/ssg_logo-e1677266550975.png
Carol Fraser
2022-12-19 21:56:38
2023-02-01 21:38:47
Cooperatives are Key to Climate Action